Trip To GUADEC (Saturday)
Today we had some free time to stroll through Stuttgart until the second part of our Spacelabs group arrived. After a short night of sleep we went down to the city center to see what we had wandered through in the night before.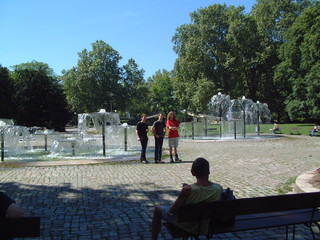 It's amazing to see how much park there is in the city center; games, fountains, people sleeping, etc. We tried to find a fast way from the hostel to the GUADEC building (Haus der Wirtschaft). Afterwards we went back into the parks to explore the rest (mainly of the university campus).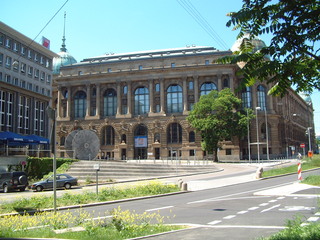 At 18:00 we met up with the rest of group that has just arrived in Stuttgart and also completely missed the Youth Hostel because it is not housed at its own address.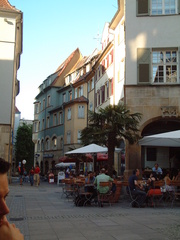 Then it was time for some German food in the cafe and restaurant part of the city center. The food was good, and we ended the day with a "digestive" walk through the parks. If this day doesn't stimulate the holiday feeling, then I don't know what will!
See also the GUADEC 2005 Photo Gallery of Saturday.
---
---
Published
Category
Tags
Navigation
Profiles
Other Links
Syndication